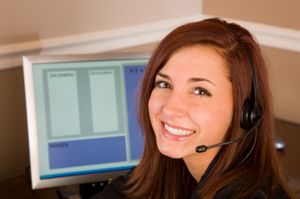 We look for many qualities in the individuals we hire -- the ability to communicate effectively, a high level of organizational & interpersonal skills, and so on.
Regardless of an applicant's qualifications, we always look for one attribute in particular -- the desire to provide high quality products with excellent customer service. We can train people how to work with clients or run pieces of equipment, but to have passion for customer service and pride for your work takes a unique individual.
If these are qualities you possess, we're sure you'll find a rewarding career with us. We supply our team with the latest technology, afford them the best training available, and provide every opportunity for growth within our company. Please contact us ASAP at 301-251-0001.
Printing & Graphics Positions
Company Overview
Since 1973, Rockville Printing & Graphics has grown into a true "One Stop" Full Service Printing & Graphics Communications Company. We are a very solid company with over 50 employees and 6.2 million in sales. Everything from single & multiple color "Quick Printing" to 40" 5+ Color Commercial Printing is done In-House. Our copy department specializes in Digital Black & White Copying, Digital Color Copying in addition to Large Format Color (up to 44"). RPG's "Design Studio" provides intricate design creation and corporate identity packages. In-House Bindery with Saddle, Perfect, GBC & Plastikoil Binding, also providing Laminating, Tabbing, Foil Stamping, Embossing & Die Cutting. Complete Mail Shop services and Fulfillment.
POSITIONS AVAILABLE:
Thank you for expressing interest in a career with us. We currently have no open positions.