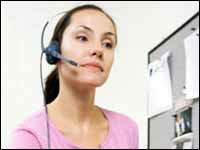 Rockville Printing & Graphics' Customer Service Center provides clients with 24-hour access to our services. Our night drop off box, (next to the front door) also makes it easy for you to drop off your order after hours.
From our website you can request an estimate, place an order, transfer a file, or review a proof, all from the convenience of your office or home.
We want to make the process of doing business with us as easy as possible. Just select your destination from the menu on the left side to get started. You may also call us at 301-251-0001 or FAX us at 301-294-7908 for help and information.